Every bloody blog in my RSS reader has been posting stupid "best of 2009" lists and it's pathetic. Not because it's pointless to try to arbitrarily rank and quantify your tastes, but because the vast majority of these lists are completely devoid of any explaination beyond the list itself, making them completely self-serving. Because God forbid you actually become interested in the releases enough to
want to listen to them
.
So, with that, I'd like to highlight three releases I've enjoyed this past year that may have slipped through your radar. Yes, just three, because I know you already know that Animal Collective is amazing. But first, a few news-y items:
-Want to check out the new Dead Baron album?
It's now available for streaming on Last.fm
. I'll be uploading more Lazy Roar related releases on that page in the future for streaming and download.
-
Cop that Rebel Magazine, yo.
A few of my friends are writing for this new, LA-based web publication. There's some totally sick articles in this first issue about Why? and Sun Araw, check them out. I hear the next issue is going to have the stellarest interview with Lucky Dragons ever.
Robedoor: Raiders
[
Not Not Fun
]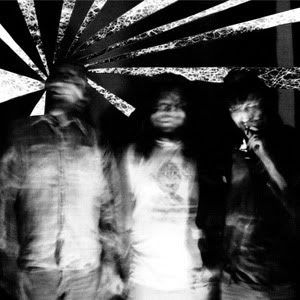 As incredible as
Monoliths & Dimensions
was, who could have thought that any other album released in the same year could even touch Sunn O)))'s beautifully orchestrated offering? Dark, sludgy, and occationally funky,
Raiders
is a postivitely viceral experience. Anyone who has either never heard Robedoor or has been turned off by the abstractness of previous Robedoor material should forge a new start here.
Bomb the Music Industry!: Scrambles
[
Quote Unquote Records
/
Asian Man
]
BtMI! represents everything that punk rock should be about. The band is fun, friendly, and deeply invested in DIY eithic. I would call
Scrambles
their most blatantly artistic offering. The songs are as zany, riffy, and 8-bit-y as ever, but are an evolution beyond their previous work in terms of complexity and how the album flows together as a whole. Luckily for all of us, the best things in life are, indeed,
free
.
Totally Nebular: Boat Boat
[
Family Friends Records
]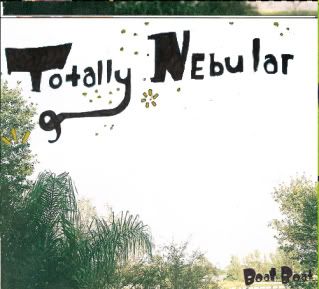 Most of us can only dream of ever being part of a band half as wonderful as Totally Nebular is. Existing somewhere in the sonic territory between
Skeleton
and
Strawberry Jam
, their first album
Boat Boat
(
free download
) absolutely sweeps me off my feet. I don't think that there is anyone who has downloaded and listened to this album who hasn't enjoyed it. And yes, I am daring you to prove me wrong.
--Rob